At ICT Group we want to make the world a little smarter every day. We do this together with and for our customers, inter alia in the form of projects. To ensure that these projects are successful, we are looking for new talent, in the role of project manager. ICT Group offers you a versatile Project Management Traineeship in the course of which, in two years, you can develop into a (sub-)project leader / manager.
What does the traineeship entail?
As a trainee, you will work on a project in one of our units. You will be supervised by an experienced project manager and in two years' time you will grow to become a (sub)project leader/manager. In addition, you will immerse yourself in organisation-wide issues to get to know the organisation. Together, we will look for the unit and customers that suit you best, so that after two years, you can start fulfilling your definitive role within our Group. Together with the other trainees, you will get to know yourself and ICT in a broad sense. We do this through training courses and our monthly trainee meetings focused on project management, domain knowledge and personal leadership.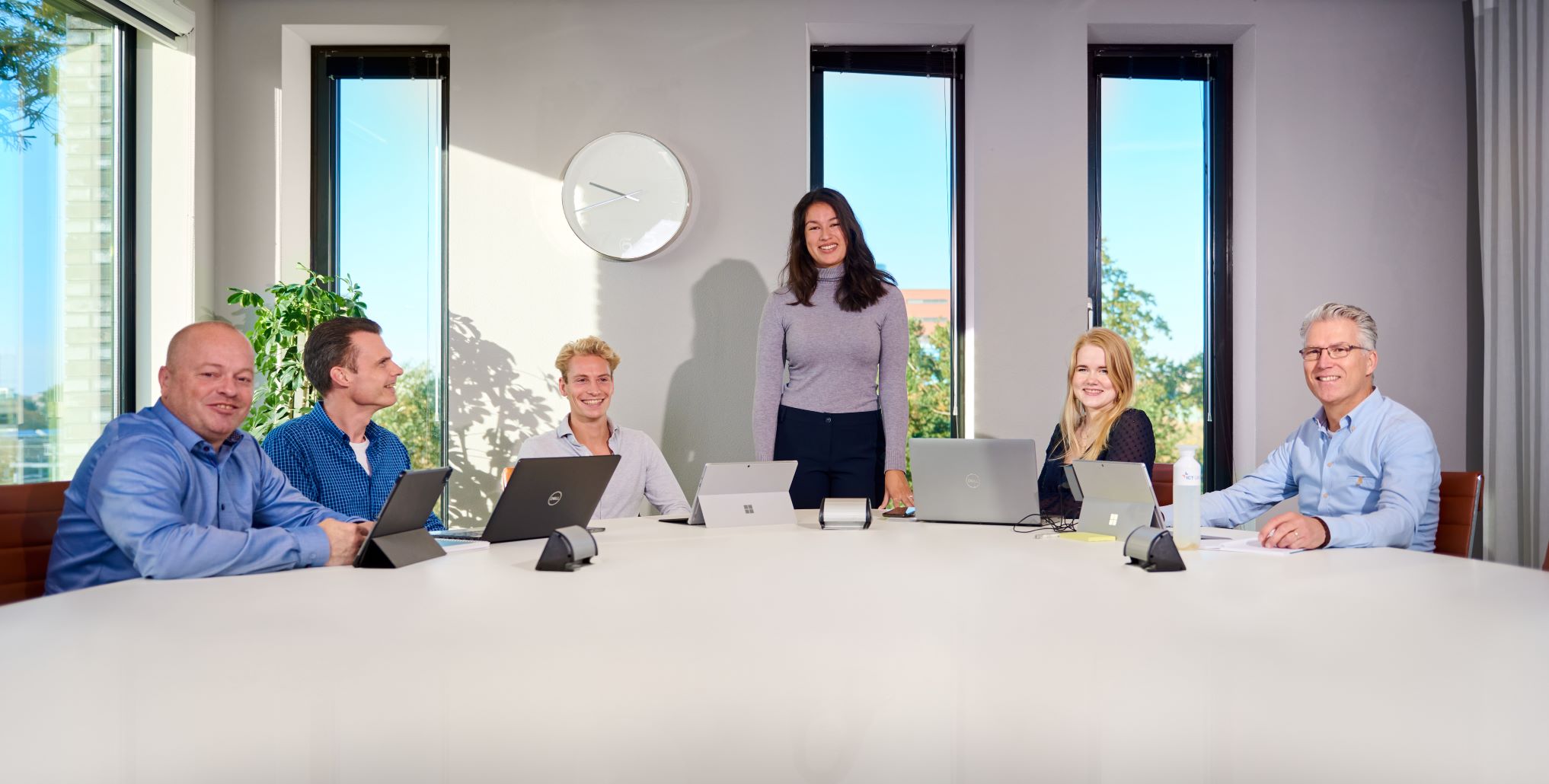 Who is ICT Group?
ICT Group is a leading European supplier of solutions for industrial technology. With a track record of well over 40 years, ICT Group disposes of both extensive domain expertise and thorough industry knowledge.
Structure of traineeship
In two years, you follow a diverse programme. The first year we focus on you, each other, and getting to known the business. We teach you the basis of programming, you join project teams, and you learn more about our way of working. You also create an initial basis in the area of project management. In year two we introduced more focus. You focus on one of our domains and you delve into it. We extend your project management skills and take the next step in (personal) leadership. So that after two years you stand firmly enough on your feet to lead our project teams to a good result.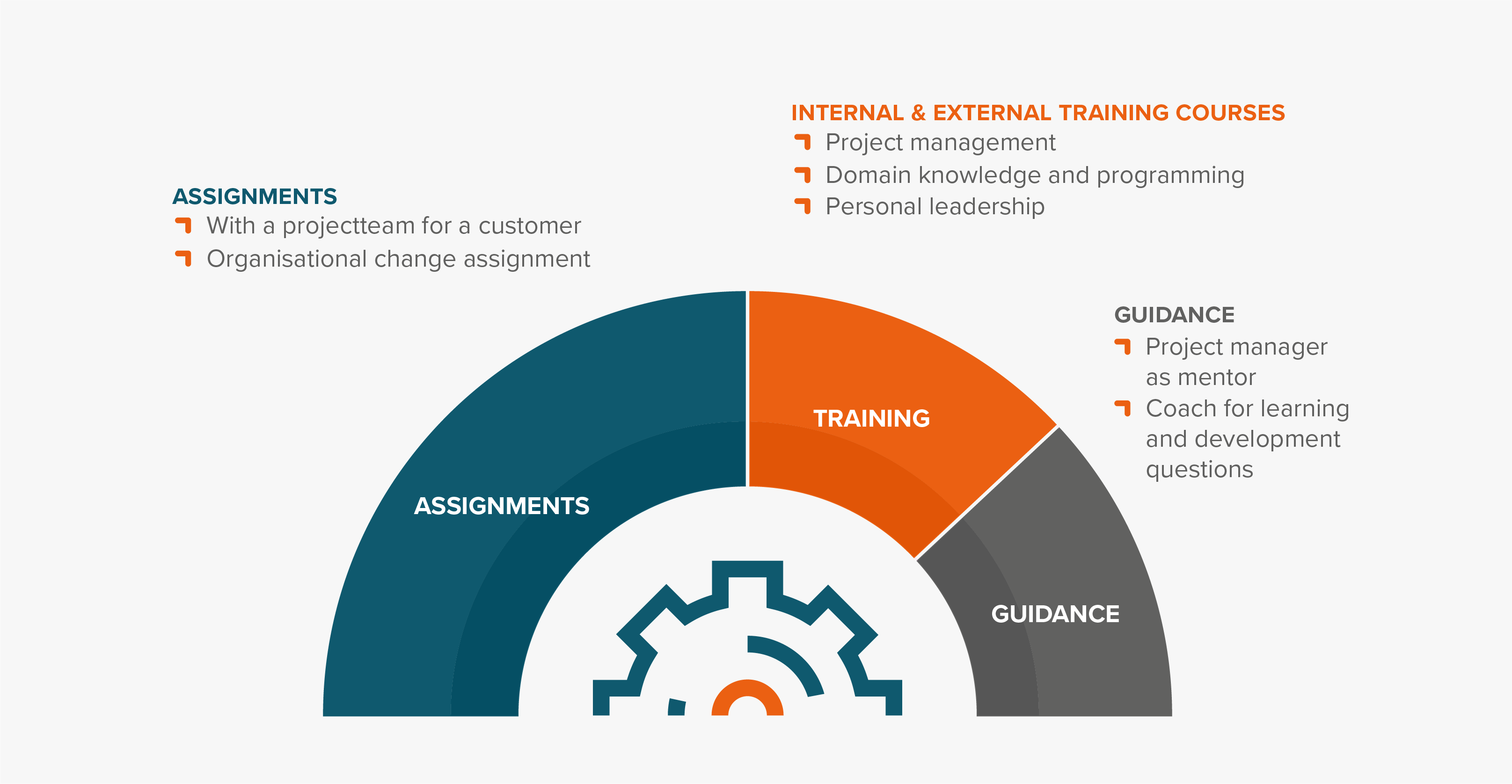 Watch the video below in which our trainees have their say