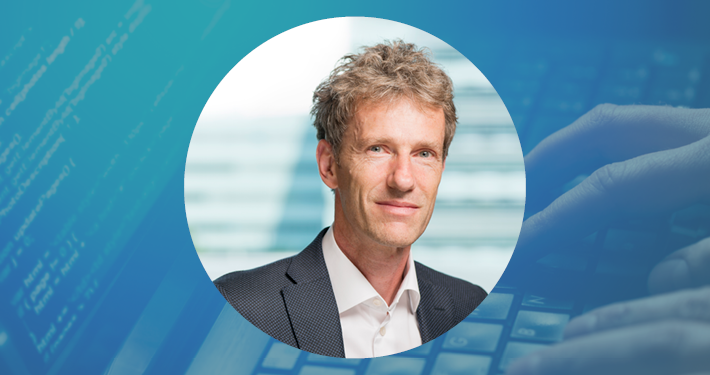 Story
Marten's Challenge
Taking an entire neighbourhood off the grid? Let's investigate if this is really possible!
"We've known for some time that analytics will play a key role in the world of renewables, but it's not clear at this stage what those algorithms should look like. We are part of a consortium of organisations – the other partners being Enexis, the University of Twente, Enpuls, Endona, Buurkracht and Dr Ten, a manufacturer of sea salt batteries – focused on investigating what it takes for an entire neighbourhood to reduce its conventional energy consumption to zero by switching to solar energy and home batteries."
GridFlex Heeten
We are conducting our pilot project in the De Veldegge section of the town of Heeten in Overijssel province, where 48 homes are connected to a single transformer house. The families residing in this neighbourhood are exceptionally energy-conscious: many of the homes are fitted with solar panels, and the residents have joined the Buurkracht initiative, through which local communities invest in solar energy together. The community initiative attracted the interest of grid operator Enexis, which regards the neighbourhood as a perfect testing ground to examine what it takes to get an entire neighbourhood 'off the grid'. Based on their previous positive experiences with ICT Group and our energyNXT platform, they phoned me to ask if we were interested in getting involved in their GridFlex Heeten project as a partner. Our role is to integrate the various technologies and to supply our energyNXT platform.
Learning opportunity
I see this as an excellent opportunity to learn what it really takes to make an entire neighbourhood selfsufficient in terms of energy. Besides, it also gives us a chance to learn from new technologies in this area, such as the sea salt batteries created by Dr Ten. When we started this project back in early 2017, we were still relatively inexperienced. How does a sea salt battery work, and how do these batteries differ from lithium or lead-acid batteries? What are some of the factors to consider when connecting a sea salt battery to the solar panels, and how does this affect the grid connection? How can we set up a system that allows neighbours to supply energy to each other? Also, where do we install the batteries?
"I see this as an excellent opportunity to learn what it really takes to make an entire neighbourhood selfsufficient in terms of energy."
Challenging business case
But the technology is not the only challenge presented by this project: there is also the business case. The Endona energy cooperative played a crucial role in this project: they registered the consortium for the Energy Act Experiments Regulation, which provided a legal framework for generating, distributing and marketing energy in a specific area. Nevertheless, the financial benefits for residents will remain low while the net-metering regulations are still in place (until 2023). That's all going to change once net metering ends, so our aim with this project is to develop energy storage in sea salt batteries into a ready-made product – one that's suitable not only for individual homes but can also be used in collective settings such as that in Heeten. In fact, GridFlex Heeten is concerned not just with the potential for families to save costs, but also with the environmental aspect of the project. I think it's remarkable for so many homes in a single neighbourhood to be so environmentally aware and dedicated to sustainability. They are really open to this experiment. In the near future, 20 homes will be fitted with a battery the size of a large refrigerator, so it takes a certain amount of dedication to be involved in this project. We're very pleased that they're giving us the opportunity to conduct this experiment and learn from it.
Shared journey towards a more sustainable world
The preliminary process will soon be wrapped up, and all homes have now been fitted with the EnergyNXT Gateway, a smart box which measures how much energy a home generates and consumes at a specific time and which communicates with the batteries. This ensures that all energy is distributed across the neighbourhood in the most efficient way possible. All homes already have access to the EnergyNXT portal, which allows them to track their individual energy generation and consumption and, from December 2018, their collective data as well. After all, the GridFlex Heeten project is all about the power of the collective! Whereas some residents have so many solar panels that they are virtually self-sufficient, others have installed only a few panels and some homes generate no energy at all. But there's one interest they all have in common: creating a more sustainable world.
Educational
One of the objectives of the GridFlex Heeten project is to learn how much the energy grid load can be reduced once neighbourhoods become largely self-sufficient. I'm very curious to see what sort of data we will generate in the future. Studies have shown that you can save up to 30 per cent in costs. I'm really keen to find out whether those cost savings will actually materialise.