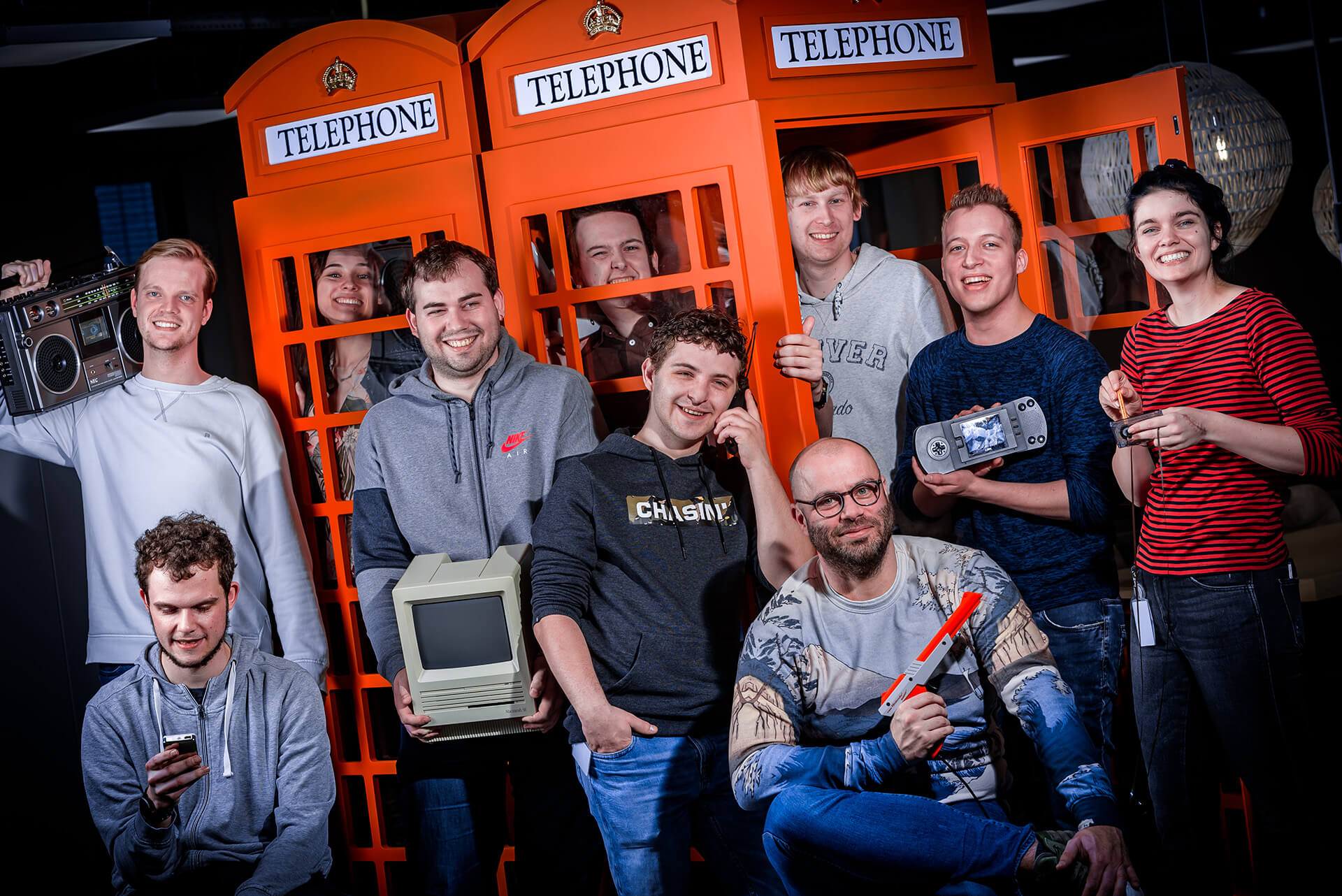 CoLab: innovative technologies
CoLab is there for students
Technological developments follow each other in rapid succession and that is exactly what makes our profession so much fun! At ICT Group, CoLab not only introduces students to the latest technologies and innovative projects, but also guides and inspires them during their internship.
Students tell
Every year, 50 students at CoLab work together with ICT professionals to gain insights into new technologies and working methods. In the video above, four graduate students tell more about their experiences. Meet Cihan, Kelvin, Tom and Teun. Or hear more about their personal experience by clicking on one of the names.
Be You. Be Like Jasper Balster
It was quite an experience, coming from school, to suddenly join the team. Jasper tells: "I was well taken care of by my team. Because let's be honest: I have a background in Software Engineering, but working on such a big project involves so much more. I had great support from my colleagues, which helped me learn an awful lot in a short period of time."
Be You. Be Like Robbert Staal
From driven intern to control engineer and security specialist at ICT Group. Robbert Staal got to know ICT Group in 2018 during the Tunnel Challenge, an event organised by CoLab together with Avans University of Applied Sciences. Not long after, he chose ICT Group for his third-year internship. During that internship, he already knew: this is where I would like to work after my studies.
Creating a smarter world
We are constantly looking for smarter solutions with which we want to make the world a little smarter, safer and more sustainable. We do this within all our business units, in various domains and with different technologies. We keep a close eye on the trends, regularly invite our own colleagues to share them with us and organize knowledge sessions to brainstorm together.
Learning and inspiring
In addition, from our innovation label CoLab we work closely with partners, governments and education on projects and techniques that will make a difference in the future. For example, we contribute together to ideation and social innovation. Our projects range from research to the development of proof of concepts, with the overarching goal of learning and inspiring!