Vital & inclusive
More than ever, it is important that we look out for each other. ICT Group therefore immerses itself and moves in its employees. The human being behind the human being. Working together on and in a vital, inclusive and challenging organization.
Go for IT!
ICT Group is committed to the well-being of its employees. We want to encourage our employees to get the best out of themselves and we do this with a campaign in which the overarching message is: Go for IT!
Whether individually or collectively; Go for IT! This way, ICT Group contributes to stimulating a healthy body and mind, strengthening an inclusive work environment and increasing and sharing (technological) knowledge.
Well-being cannot be expressed in one concept or one feeling. There are many factors that influence a person's well-being.
There are several initiatives within ICT Group in which colleagues can work individually and collectively on their physical and mental health. For example, ICT Group sponsored the Amstel Gold Tour, in which we followed a group of 500 enthusiastic women. Watch the aftermovie of the Amstel Gold Tour!
Workshops Academy
We challenge all ICT Group employees to get the best out of themselves in the field of vitality, inclusiveness, technology and collaboration. That is why ICT Group is introducing the Go for IT workshops as part of the ICT Academy.
Coocking workshop
Reset your mind
Healthy food
Intercultural awareness
Healty workplace
Tai Chi
De vrijheid om te ondernemen en te doen wat je leuk vindt bij ICT Group, maakt mij elke dag blij.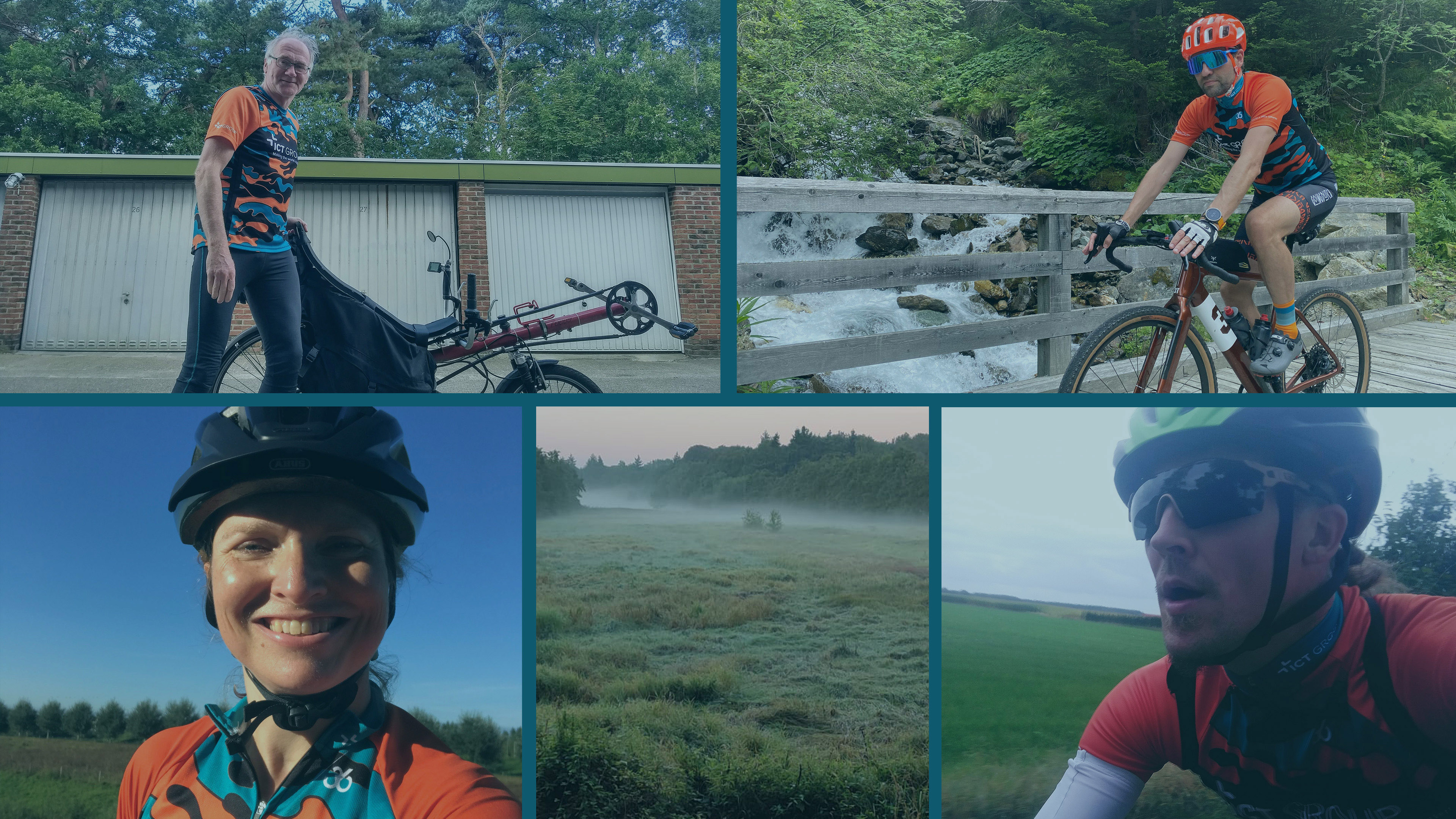 Bike to work day
Go for IT is among other things about Vitality. During the national 'bike to work day' we challenged our colleagues to take the bike where they normally use their car. Many of our colleagues went to the office or home by bicycle on 16 September. Watch the video of our colleagues on their bikes.