Let's connect!
Young ICT is a community run by young professionals within ICT Group. The goal behind this platform is to bring together colleagues from across the organization. For many colleagues, it is also the way to get to know others.
Meeting and sharing knowledge
Within the network, colleagues share knowledge, help each other in their personal development, get to know different cultures and, last but not least, have a lot of fun.
Throughout the year, Young ICT organizes all kinds of activities in which technology, innovation, networking and fun are central. These range from lectures, workshops and sporting activities to hackathons.
Everyone is free to contribute in their own way. Think for example of giving a presentation or organizing a company visit. And everyone is welcome. So join us and let's connect!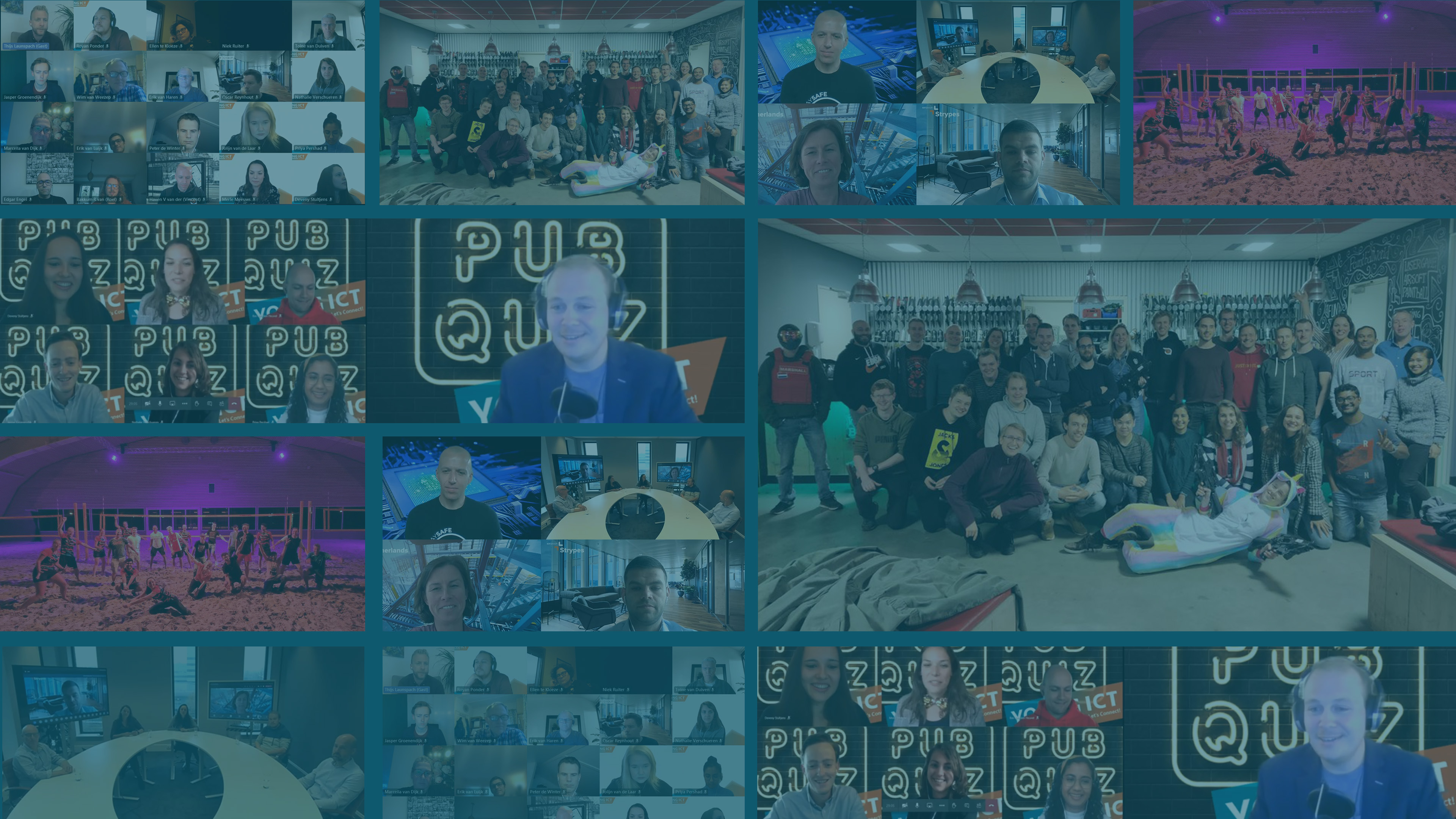 Join us!
At Young ICT we are always looking for new members. The more different people from all layers of the organization, the more fun the knowledge sharing and exchange. Would you also like to participate in or organize the Young ICT activities? Take a look at our vacancies and become a part of ICT Group!