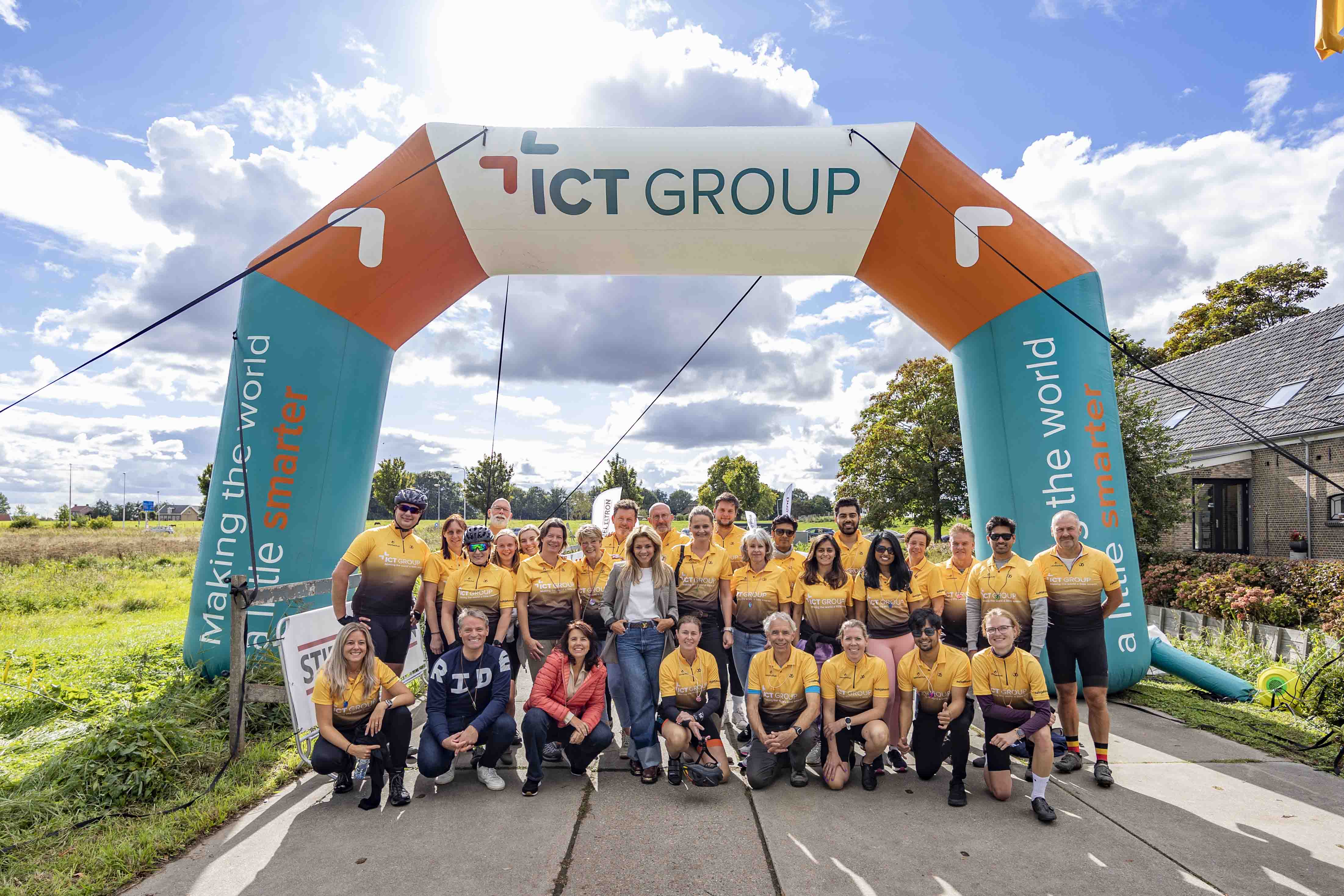 Charity Day for the Leontien House creates connection
On Sunday 25 September, a large group of ICT Group employees took part in the Charity Day for the Leontienhuis. By walking and cycling, they raised money for the fight against eating disorders and had a fun and sporty day together.
This year, the Leontien House raised a wonderful amount in three days. The Charity Ride consists of a company day on Friday, a day for celebrities and an award ceremony on Saturday, and a family and friends day on Sunday. ICT Group is sponsoring the latter day.
Vitality
Leontien van Moorsel founder of the leontien Huis says: "Sunday was all about being active in the outdoors together in a social way, by walking or cycling. ICT Group participated with a large group of colleagues. I recognised many employees that participated in all the activities in which ICT Group and I worked together. I also really enjoyed seeing that there was a group of international employees participating to get to know their colleagues and our beautiful country a little better. And that is exactly what this day is all about: by combining the social and sporting, you work on your own vitality."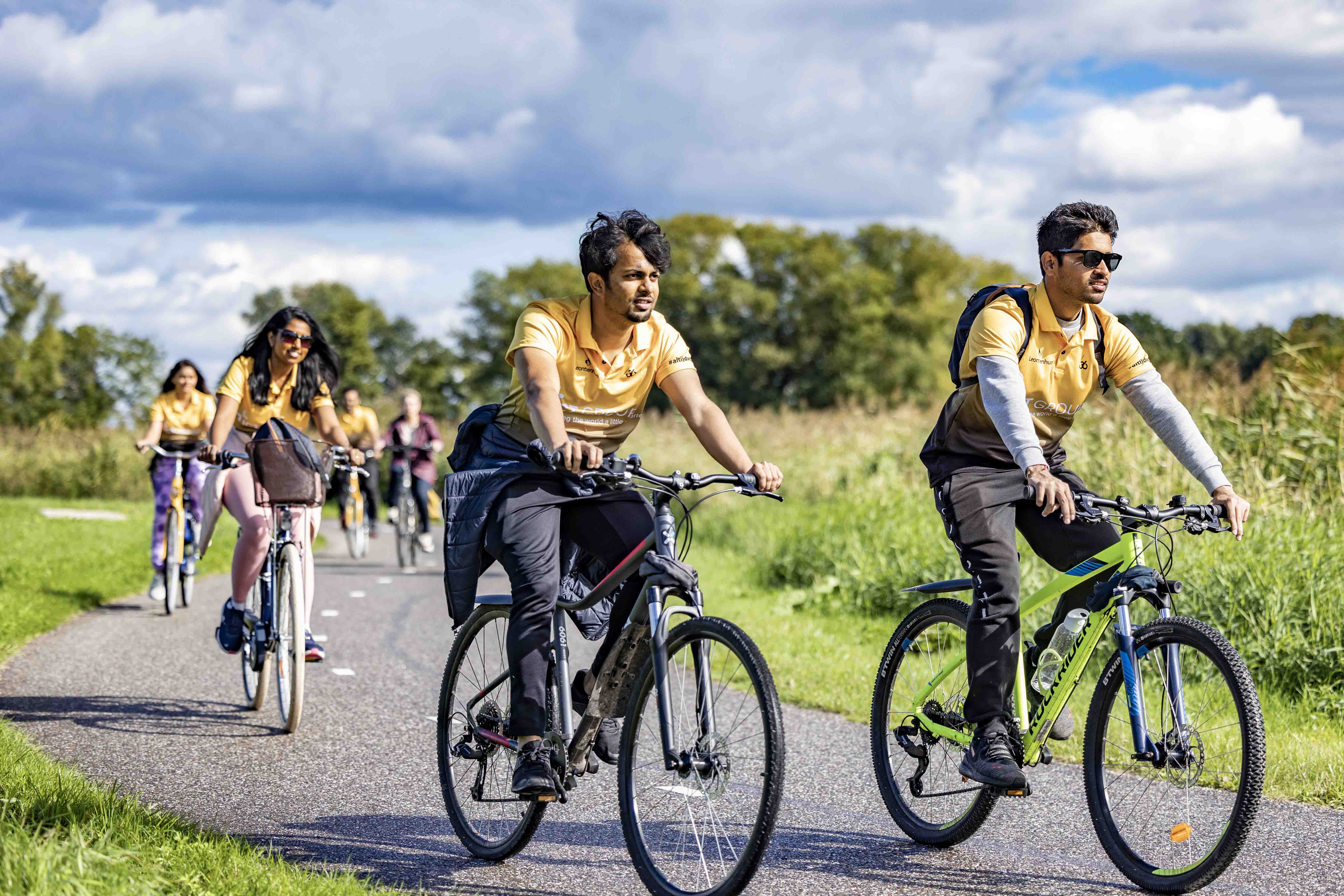 Involvement of ICT Group
Leontien knows better than anyone how important the social aspect is in mental health. "That connection between vitality and mental health is exactly what she sees reflected at ICT Group. She is immensely grateful for ICT Group's involvement. "Of course the financial contribution is important, because without that money there would be no care for young people with eating disorders. But even more important is the involvement ICT Group shows. Without that involvement, such a fruitful collaboration would never have happened."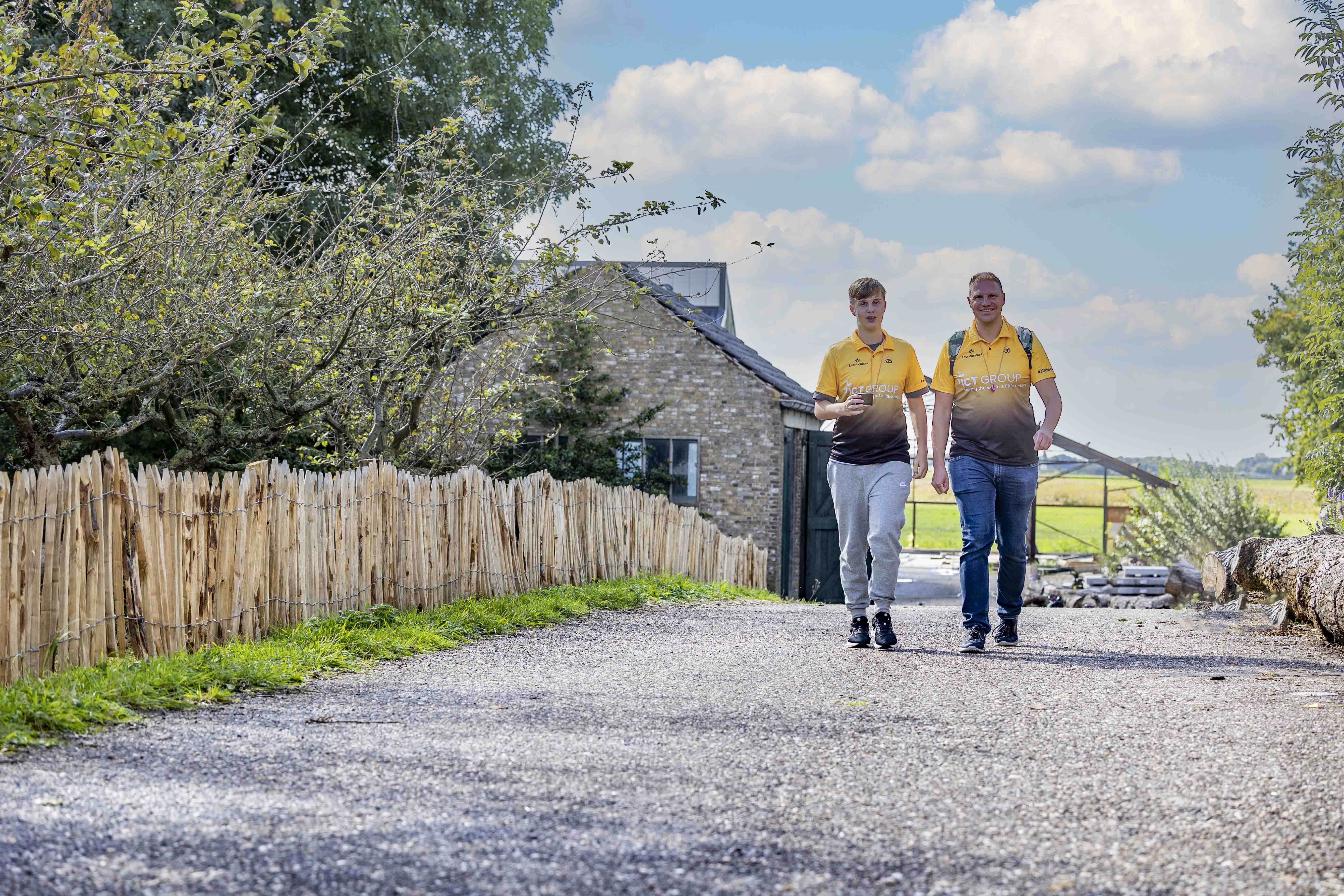 ICT Group in motion for young people with eating disorders
Goosebumps got Leontien when she saw an 18-year-old girl eating a slice of apple pie with whipped cream on Sunday. "Last year, I stood with the same girl at a break point and it took me an hour to get here to eat an egg cake. And now she was enjoying her cake."
Good and targeted help to these young people and their families, that's what ICT Group loves to achieve by being sportive together. We thank all the participants in the day for their commitment and the great experience we all had!