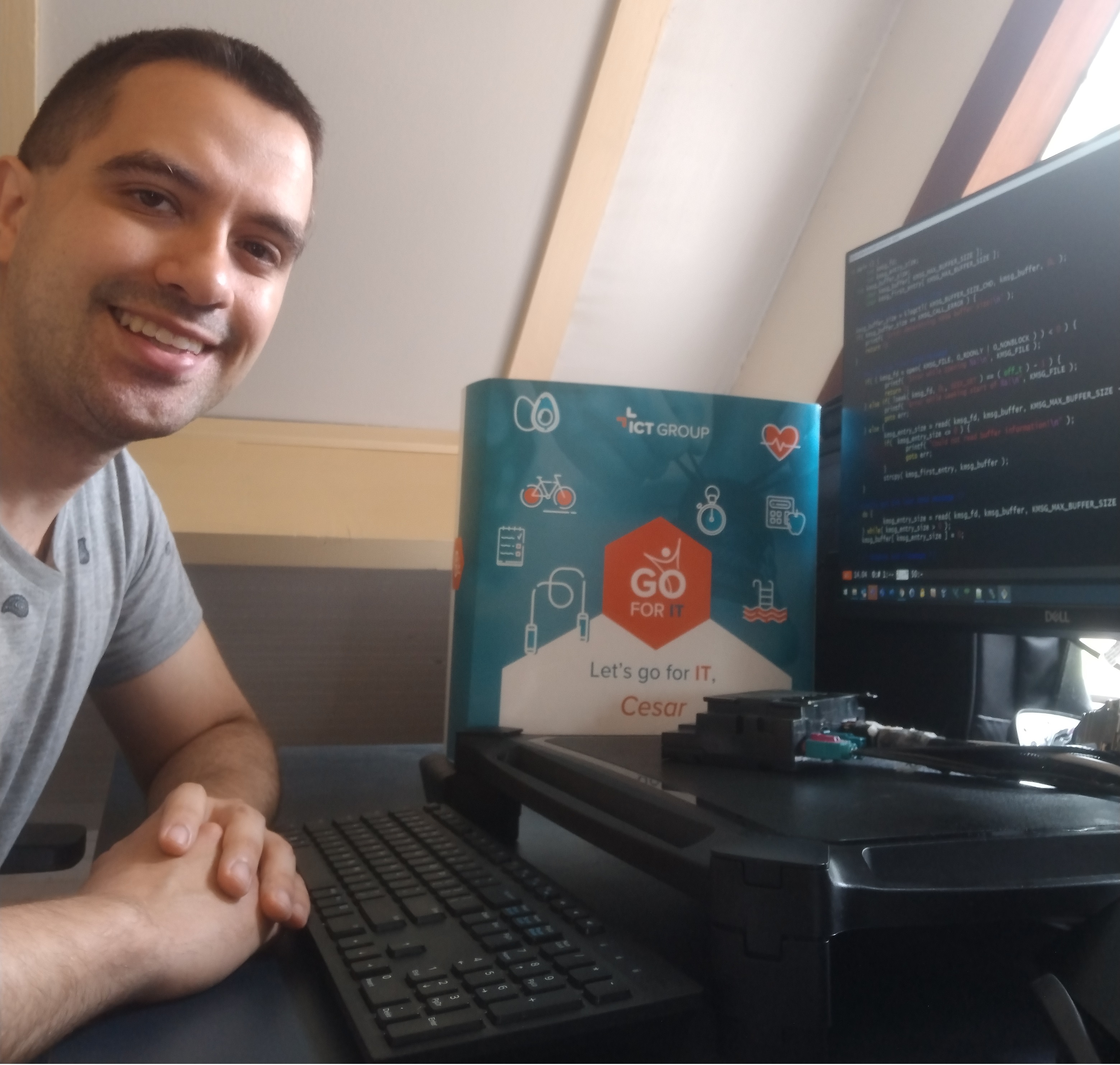 Story
Talking about life in the Netherlands, I was quite surprised
Cesar Santos, Software Designer at ICT Netherlands
ICT Group employs more than 25 nationalities. They come from different parts of the world. For example, Cesar Marcelino Dos Santos comes from Brazil. How he feels about being here? Let's hear it from him.
" Talking about life in the Netherlands, I was quite surprised... The quality of life here is incredible compared to what we had in Brazil, especially for our kids. We feel like they can learn a lot more in school and we trust that they are safe when they are out of the house.  
About ICT, it has an incredible culture!!! I loved my last job in Brazil because of my colleagues and the good relationship that the company supported to let us to have during and outside working hours. And I can see the Dutch way via ICT that this has been the norm, especially during those times. 
So I really appreciate the opportunity I got and I'm definitely not planning to go anywhere soon, the Netherlands is part of my family now! "