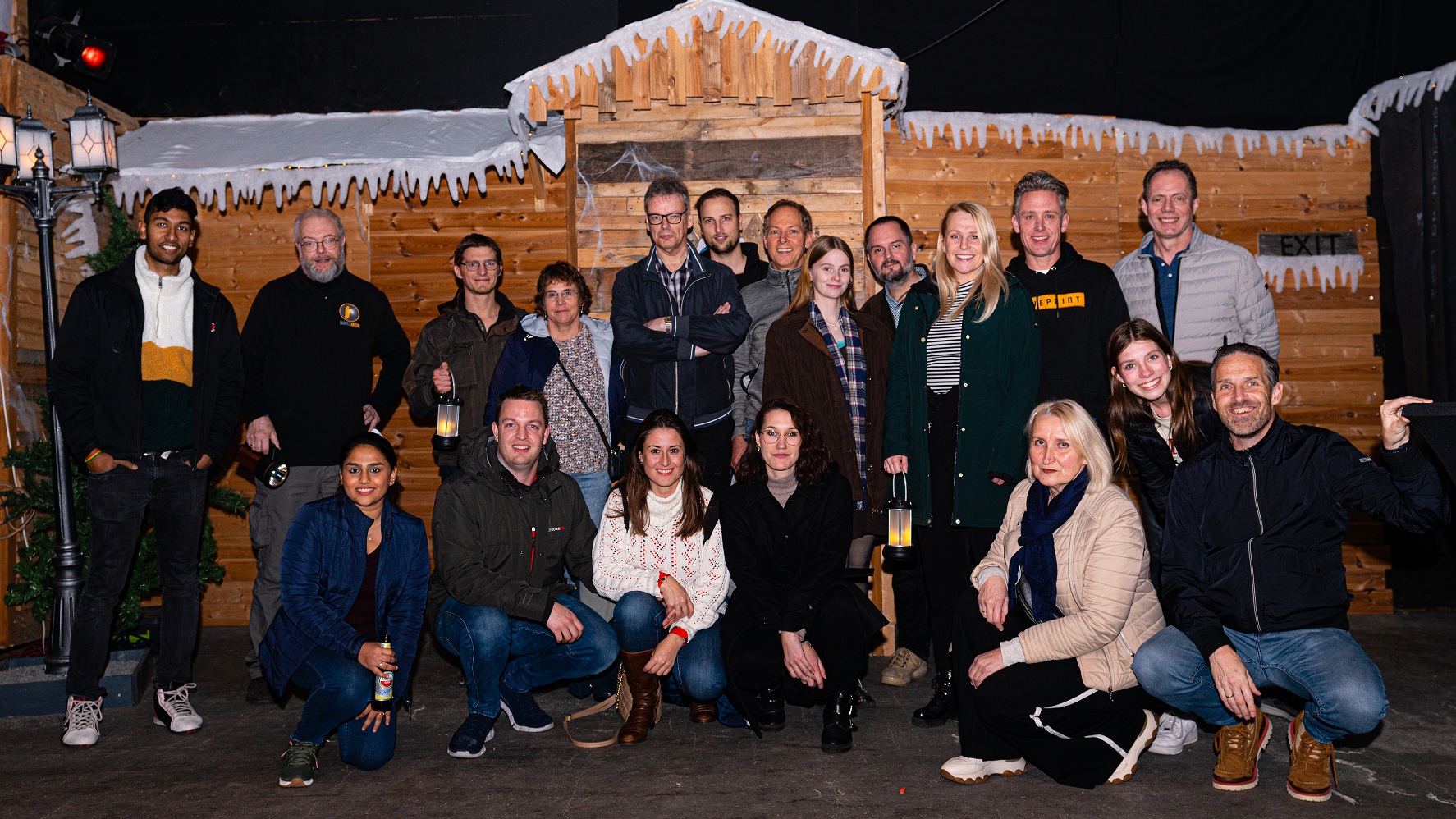 Story
Be You. Be Like Henk Kok
Henk Kok took his colleagues to a haunted house.
6 February 2023

3 minutes
Henk Kok is a specialist in embedded systems and microcontrollers at ICT Group. In recent years, he worked at Philips on projects that had to do with 'wearables': products with sensors that, for example, measure stress levels or recognise what the wearer is doing, for instance cycling, running or swimming.
Recently, Henk and a group of colleagues visited Scare Me, the horror amusement park in Almere. Here they attended a series of presentations and guided tours, followed by a visit to 'Scare Me: The Ride'. Why did Henk take his colleagues to the haunted house? 
"Scare Me uses a product I developed in my spare time, called haunted lanterns. These are lamps that people take into a haunted house. What they do not know is that you can not trust the lamp. This is because it contains sensors and software that allow the employees of the haunted house to control it remotely. They can make your lantern flicker, shine less brightly or even turn it off completely. And suddenly you find yourself in the dark. Precisely at a spooky moment, of course.
"The development process from idea to practice forces me to think about all kinds of things that are also useful in my work at ICT."
- Henk Kok
Visit to Scare Me on video
The story continues below. 
Success in the horror business
I am quite creative and have come up with all kinds of things in my life, not only for ICT Group's clients, but also in my spare time. Many of my creative projects remained on the shelf, but the Haunted Lantern has been a great success. Not only do the lamps contribute to the spooky experience in the haunted house, they are also technically successful. The system is robust and has a very low failure-rate. I won the award for technical excellence at ScareCon 2017. Quite an honour!
"My 'Haunted Lantern' won the award for technical excellence at ScareCon 2017. Quite an honour!"
Specialist Embedded Systems and Microcontrollers at ICT Group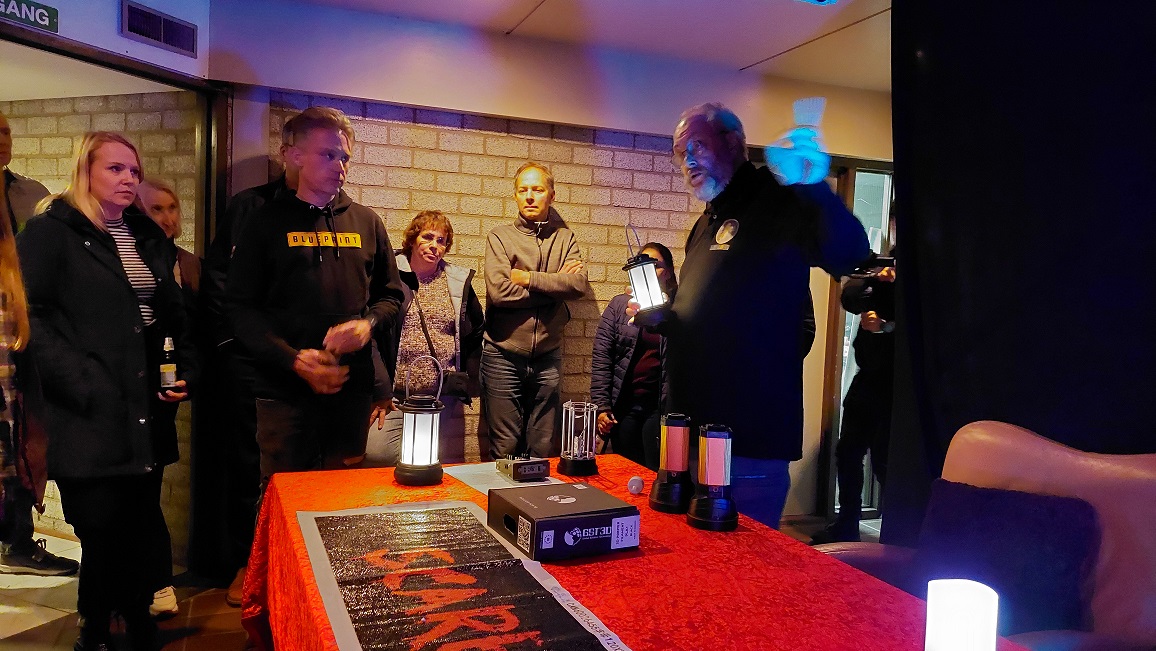 Personal development is also good for ICT
The development of Haunted Lantern has been a continuous learning process. While working on this project I discovered that things do not stop with a creative technical solution. You also have to think about the product features, production costs, repairability, sustainability, acquisition, marketing and the requirements of the user. The Haunted Lantern has given me a broader frame of reference. The entire process from idea to practice forces me to think about all kinds of issues, which of course also come in handy in my work at ICT.
Brainstorming through the ghost trail
At one of the attractions, The Ride, visitors go around in adapted mobility scooters, which react individually to sensors built into the circuit. Things regularly go wrong with the control mechanisms. I thought it would be fun to brainstorm about solutions together with ICT colleagues. Just for the challenge. I am sure our expertise in automation and logistics systems, as well as my knowledge of haunted houses, can contribute to finding ways to prevent malfunctions. That is fun and interesting to do. At ICT, we work with all kinds of nice devices, sensors and software, but creativity is and remains a key ingredient in our job satisfaction."
"At ICT, we work with sophisticated software and sensors, and creativity is an important ingredient of our job satisfaction."
- Henk Kok
Will there be a blog of yours here soon?
So many colleagues, so many unique stories! At ICT Group, we are all different. What binds us is the love for the profession and the way all these different characters work together. And together, we come up with the most beautiful solutions. Do you also want to be yourself and work the way you want? Be you. Be one of us! Check all vacancies or just let us hear from you via an open application. See you soon!