Our team was present and they all had a great time speaking with many students showing up at the Career Expo. The stand for the event was equipped with some real eye-catchers: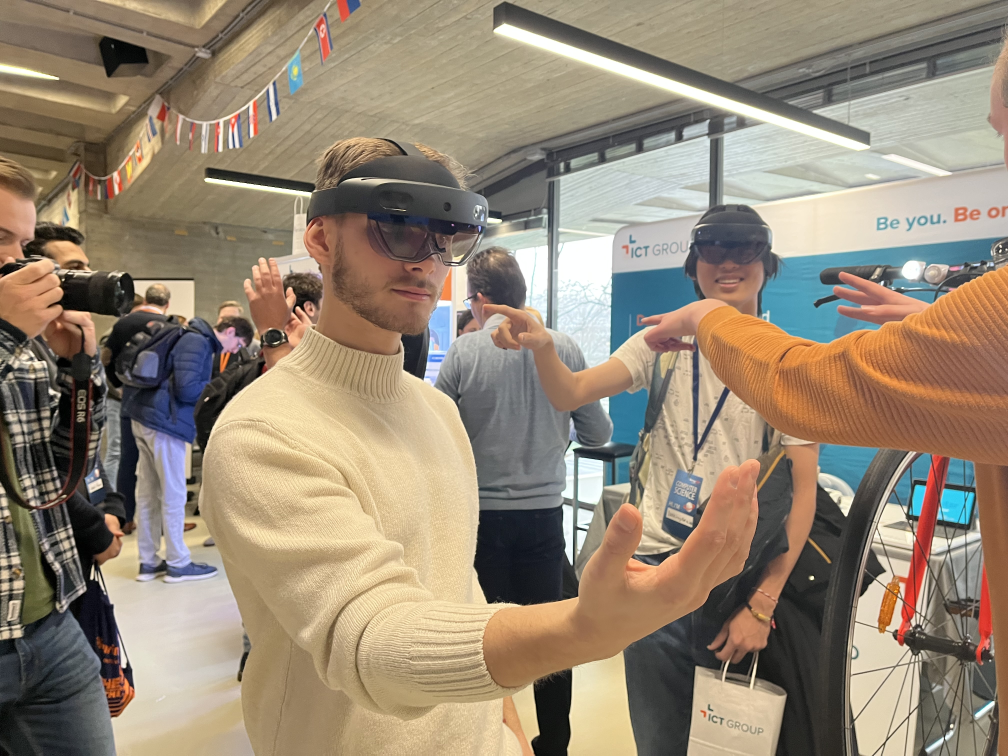 Demonstration of HoloNXT
HoloNXT is a platform designed to connect online data with the physical world, party done through Mixed Reality, to eventually get a Digital Twin with many possibilities.
Demonstration of the Motar programme 
The Motar demonstration shows how Motar is used to programme Simulink models in the automotive industry.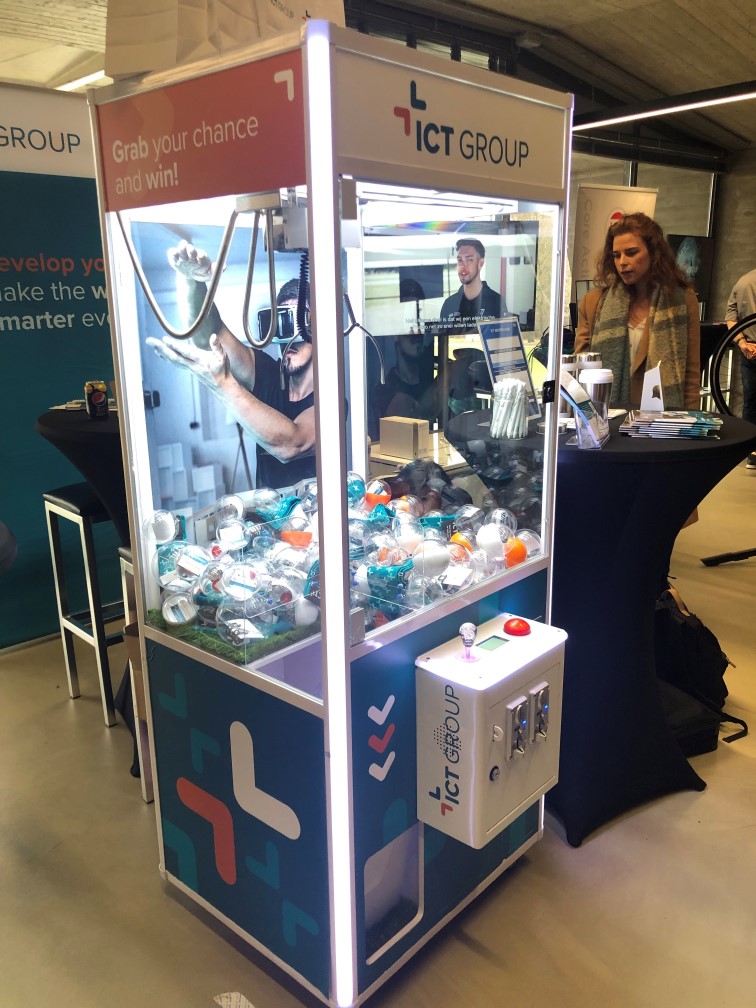 Grabbing machine
At our booth, we had a grabbing machine. The grabbing machine was filled with many ICT Group prices and there were some big games to be won such as a "Ticket to Ride".
All in all, it was a successful expo and we are looking forward to being back at the TU Eindhoven and meet more students next year!
Aftermovie of the Career Day Event: