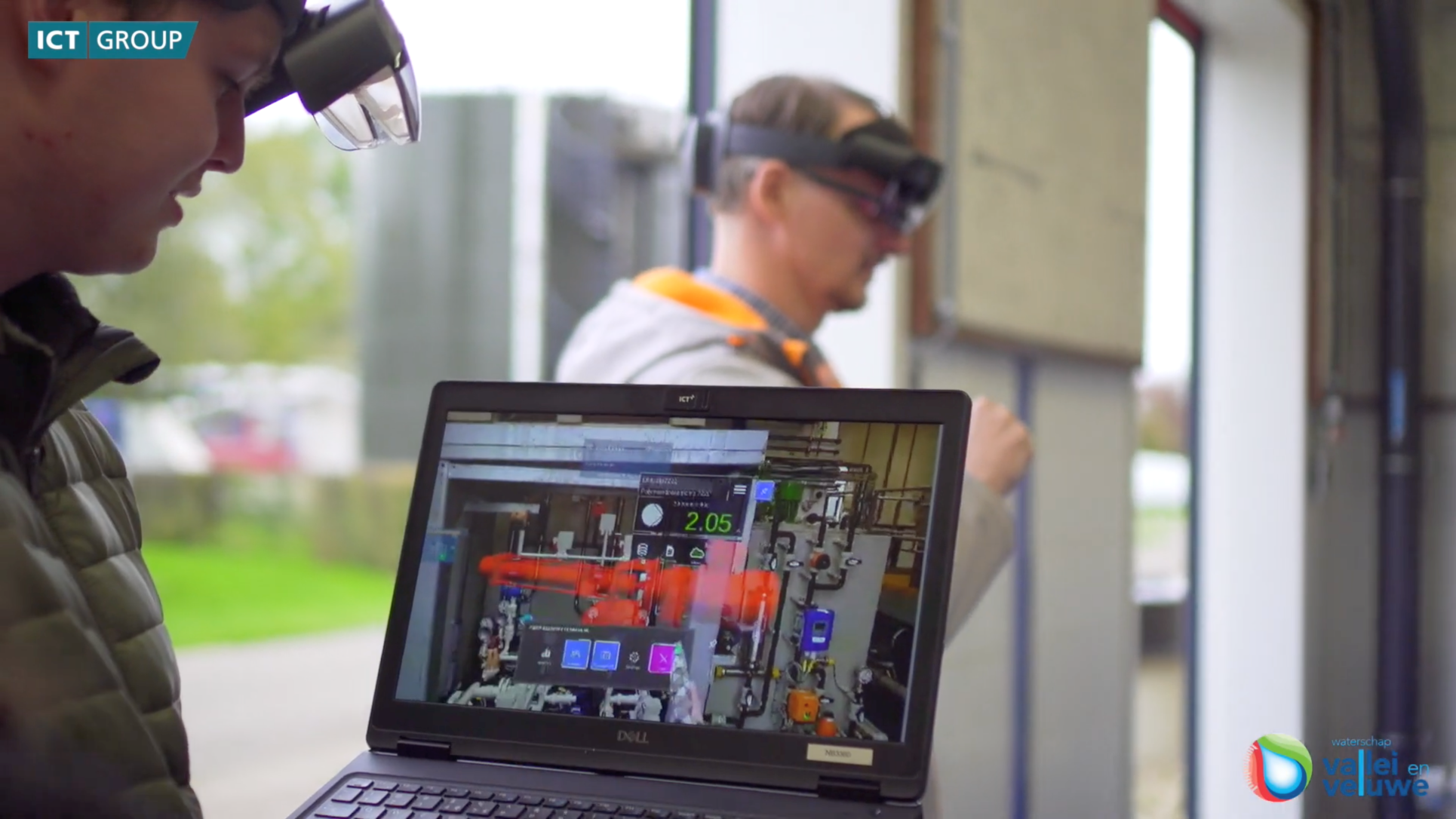 Story
Innovating with the Hololens 2
Water &Iinfrastructure bij ICT Netherlands
25 November 2020

2 minutes
In collaboration with Waterboard Vallei & Veluwe, ICT Group started a pilot with the Hololens 2 in which an installation was digitised and projected. The strength of the product lies in the sum of all possibilities. Because Hololens 2 is used in mixed reality, it is safer to try out different options without endangering the employees.
"Alle informatie is in real-time beschikbaar, dankzij de koppeling met Scada."
- Michèl Manders   
Watch the video to see for yourself what the Hololens 2 can do. This video is only available in Dutch. 
Want to know more? 
Would you like to know more about the possibilities of the Hololens 2? Then get in touch with Michel Manders.
E: [email protected]
T: 06 15 40 94 79