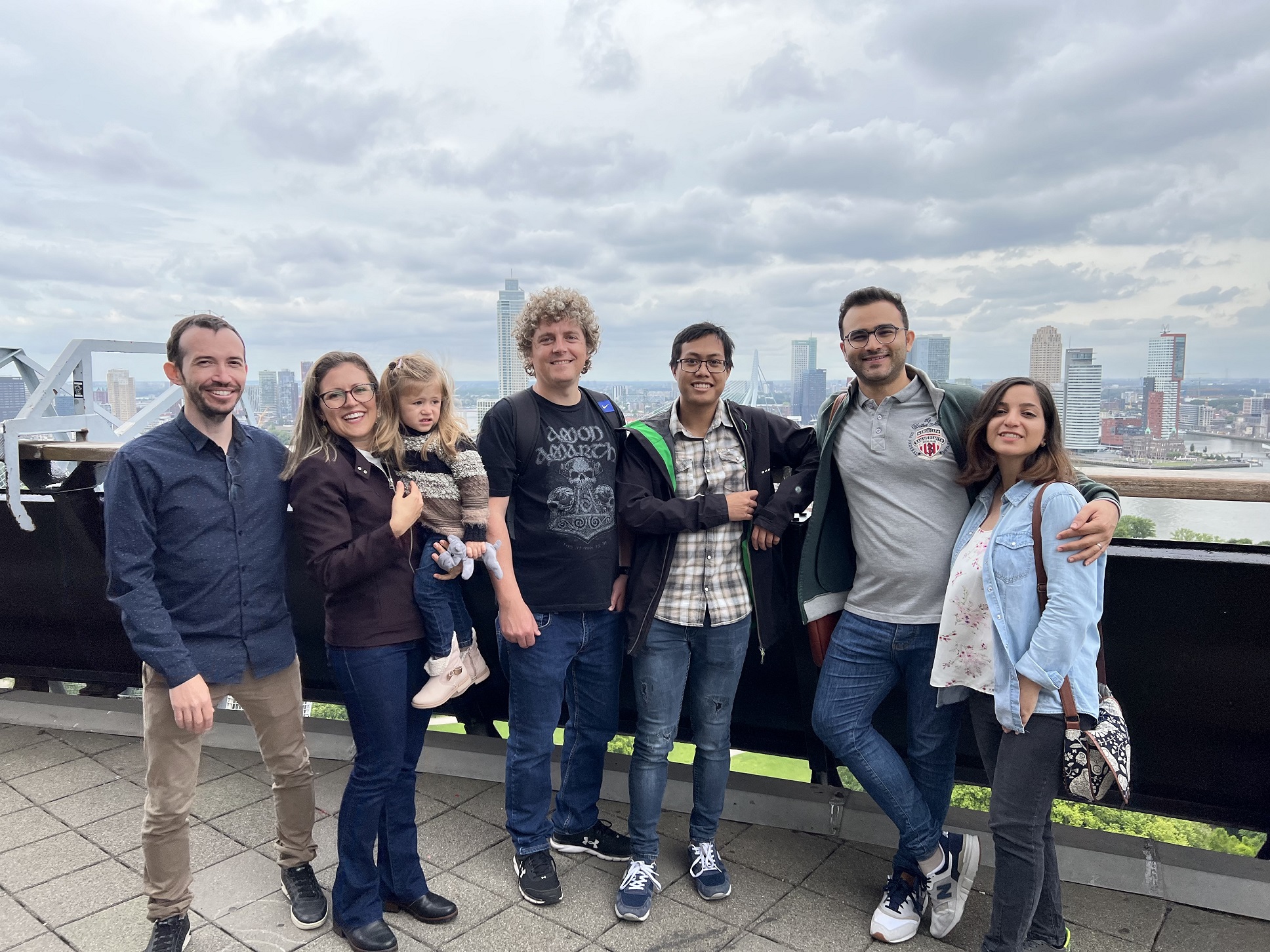 Story
Our onboarding group has become a group of friends
Kayne Saridjo, engineer at ICT Group
6 September 2022

5 minutes
Kayne Saridjo (22 years) started at ICT Group in mid-March and had his two-day onboarding programme for new employees in early April. They had such a good time that a 'new-employees group of friends' was formed at the Eindhoven office. They even spend time together outside working hours. Especially the expats benefit from this.
Born and raised in the Netherlands, Kayne tells us: 'Most people in our onboarding group were from other countries. They knew little about our country and culture. I always try to have an open attitude, so I told them: "If there is anything you need to know, just ask or send me a WhatsApp message. I will help you." That attitude quickly made him the leader of his onboarding group.
Having drinks together
As there is an onboarding event every month, and ICT Group hires a lot of foreign employees, it did not take long before other co-workers got wind of this too. They also bombarded Kayne with their questions and joined the original group when they went out for drinks. 'This way, we formed a little group of co-workers who enjoy spending time together outside office hours and learning about each other's culture.'
Getting to know the Netherlands
One of the initiatives is a tour of city trips through the Netherlands, so that expats and their families can get to know our country. Rotterdam, where ICT Group is headquartered, was the first city they visited. Kayne: 'Most foreigners think that all Dutch cities are full of canals and old buildings. To counter this stereotype, we went to Rotterdam. Among other things, we visited the food halls and the market hall, and climbed the Euromast. One co-worker brought his partner, another brought his partner and kid, so it was a fun and diverse group.'
Getting used to company culture
Now that Kayne maintains contact with so many foreign ICT Group employees, he cannot help but notice how shocked they are when they see the informal company culture.
'Whenever you have a question, you just walk into your manager's or a co-worker's office. Or you send a chat message in Teams and get a reply immediately. They are not used to that in other cultures. I try to explain this kind of things to new co-workers. In this company, you will be more successful if you dare to ask questions.'
Wide variety of projects
Kayne became fully aware of that in the first two projects he worked on. Both were medically oriented. As interesting as he finds the world of healthcare, he would like to do something outside that domain next time. 'ICT Group is so diverse. We work on projects in so many different areas, and many of them have great social relevance. Just think about everything we do for the energy transition or in the public transport domain. I like that diversity. That is the reason why I chose to work for ICT Group and I have never regretted that choice. The combination of a good work atmosphere, solidarity between co-workers, and challenging projects make me enjoy my work very much so far.'