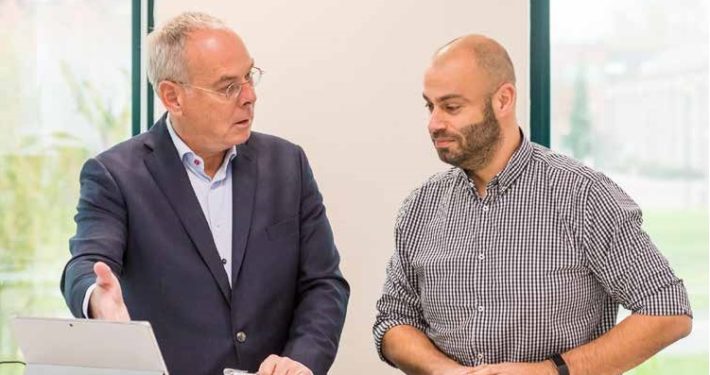 Recently an article appeared in Navisie from Navitas Capital. In this article, CEO Jos Blejie explains that he does everything he can to attract and retain young people. The internal 'Binden & Boeien' program – which is about equity participation – is an example of this. Innovation manager Bart Lamot maintains good contacts on behalf of ICT Group with the various technical programs throughout the Netherlands and with their students.
The current run on techies is called A 'battle for talent'. Renowned companies compete with each other to attract the best IT staff. ICT Group opts for intensive coaching of talents, sometimes even before they work at the company. By recognizing and acknowledging talent, the company experiences little scarcity to date.
The full article (Only in Dutch)
Read the full article "Success story: ICT Group scout en begeleidt talent" here (In Dutch)!
Success story: ICT Group scout en begeleidt talent