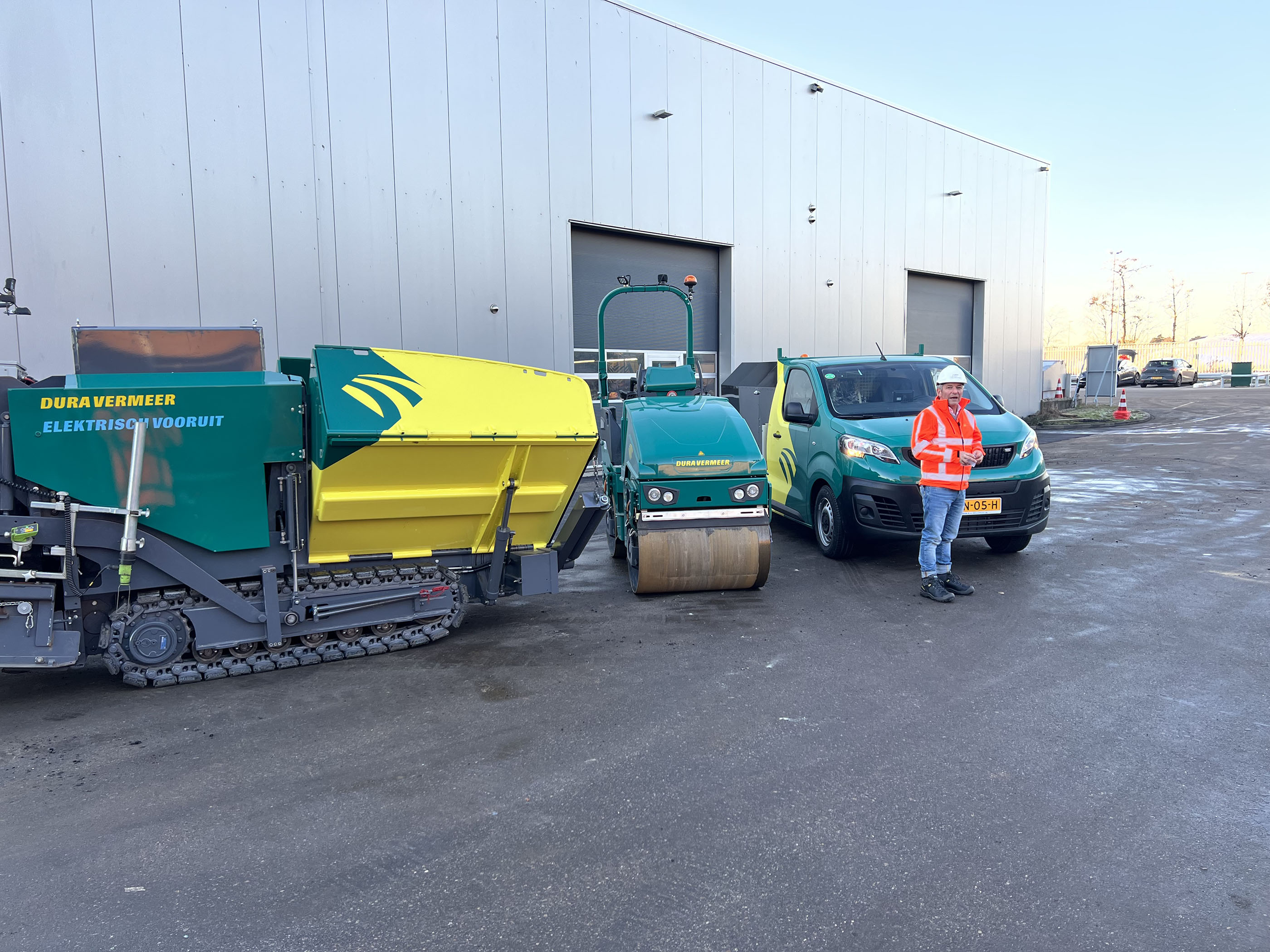 Converting diesel-powered asphalt machines into electric, emission-free replacements: that's Green Road Equipment's (GRE) golden business model. Thanks to ICT Group's no-code Motar platform, the software for the vehicles' controllers is being developed graphically. This is one of the reasons that allowed GRE to convert new types of machines within five months.
Taking matters into your own hands
Sister company Geba has been in business for decades, including the rental, repair, maintenance and overhaul of asphalt processing equipment. Wilfred Sleijffers, director and owner of both Geba and Green Road Equipment (GRE): "Around 2019, a lot of road construction work suddenly came to a standstill due to factors such as nitrogen and CO2 emission. This made us think: can't we change things completely?"
A tour of asphalt processing equipment manufacturers revealed that they would not be supplying new electric machines during the next five years. Sleijffers: "We didn't want to wait for that. So we took matters into our own hands and started Green Road Equipment in 2020, which involved transforming diesel-powered asphalt processing equipment into electric replacements. This minimises emission, doubles the lifespan of equipment and results in substantial resource savings."
GRE has its own team of mechanics, engineers and mechanical engineers, who work closely together with a number of knowledge partners such as Heijmans, BAM and Boskalis. "We know all about hydraulics and all other machine-related issues, but not so much about the software that controls it all. That's why we knocked on ICT Group's door," says the GRE founder.
In recent decades, ICT Group's Electronics division has helped hundreds of mechanical engineering and automotive companies with solutions that included embedded controllers and the related software. This was due to the combination of the proven Motar technology with the team's professionalism, experience and domain knowledge. The choice for ICT Group was quickly made, says Sleijffers.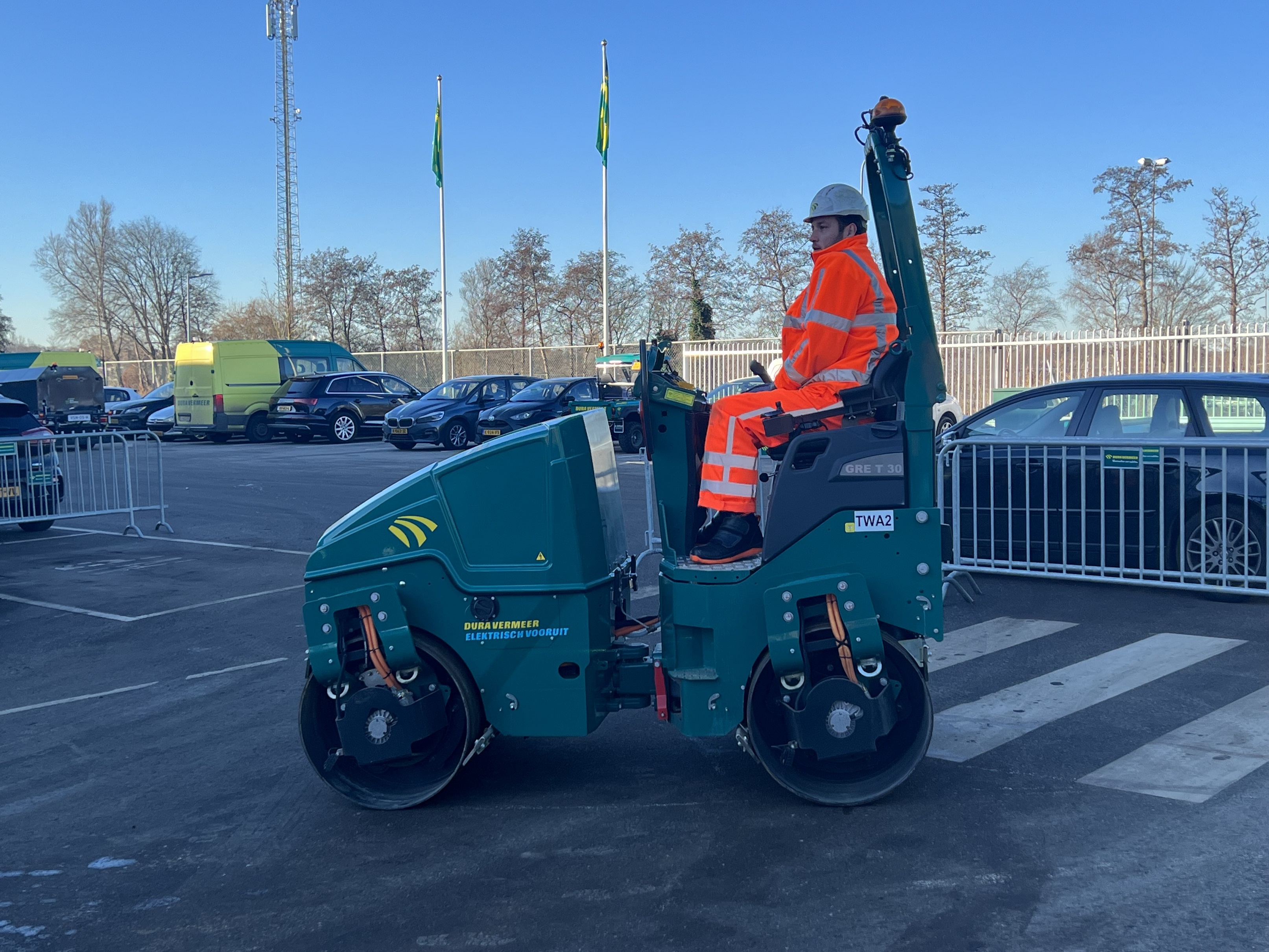 Motar: model-based software development for vehicles
The software for the GRE machines is built with Motar, ICT Group's platform for model-based software development for vehicles. The platform allows people with and without programming knowledge to (collaborate) graphically on a functional model in the familiar MATLAB/Simulink environment. The platform uses the output from the Simulink model to generate the corresponding software for the electronic control unit (ECU), fully automated and error-free.
Sleijffers: "We chose Motar because it allows fast development and offers a lot of flexibility in terms of applying it to specific machines. Motar saves us an enormous amount of time; we can even develop new types within five months. Our employees also needed to be able to handle the platform easily. Moreover, Motar is proven technology, so we didn't need to reinvent the wheel. Last but not least, ICT Group has already helped numerous companies in the controller field and they have a large team of experienced and professional specialists."
Software, hardware and security issues
GRE uses the software of the original machine. According to Sleijffer, Motar can 'fool' that software, allowing the original functions of the machine to be controlled. However, you do need a new controller. That controller is supplied by ICT Group and can be used for any type of machine.
ICT Group is also closely involved in the risk inventory and evaluation. Sleijffers: "Our machines suddenly have 600 volts on board, so you have to deal with completely different safety issues. You have to specify those in detail before a vehicle is allowed to go on the road. It's important that the people working with us understand and identify these safety issues and anticipate them where necessary. So we do everything we can to familiarise them with this world. Fortunately, they pick it up very quickly. That creates synergy: the ICT Group employees who are on the project learn from GRE engineers and vice versa, which means we achieve a lot more together."
"We chose Motar because it allows fast development and offers a lot of flexibility. ICT Group has already helped numerous companies in the controller field and they have a large team of experienced and professional specialists."
Director and owner of both Geba and Green Road Equipment (GRE)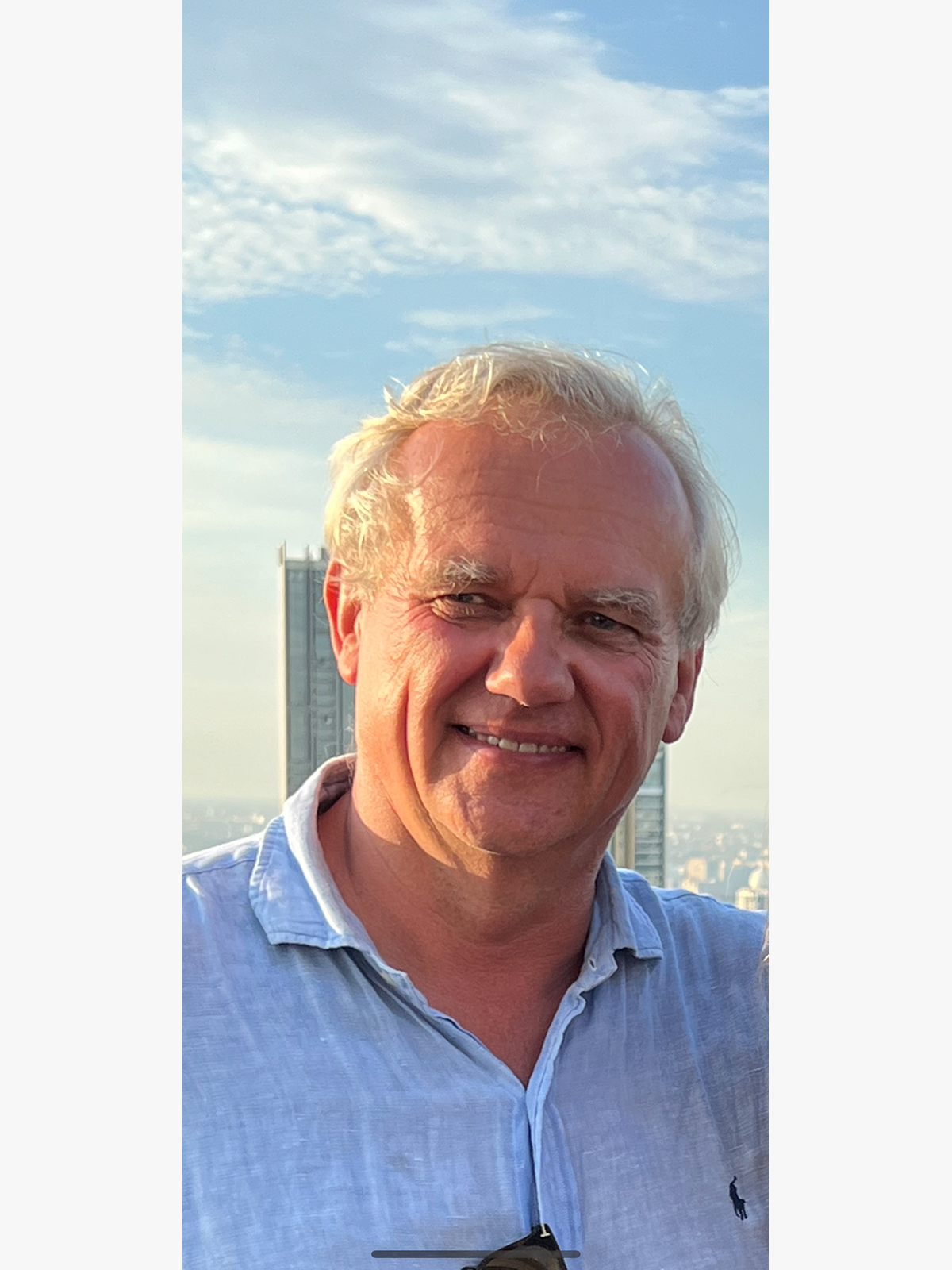 Frequent contact
The director is particularly satisfied with the cooperation with ICT Group: "They are all talented and professional engineers, who fit seamlessly into the team and feel at home here. The most important thing for us: we have frequent contact with ICT Group. They constantly sound out what we need and how they can support us. Working with ICT Group is ideal for us, especially because it's so hard to find technical professionals in the IT sector these days."
A good start is (more) than half the battle
In mid-2020, ICT Group started documenting all the security issues and writing the system software. This thorough initial development phase, which took by far the most time, is now bearing fruit. Indeed, it created a robust foundation that allows new types of machines to be developed relatively quickly, because it only requires minor configuration work.
Apart from the software and hardware aspects, GRE has to strip, blast, spray and equip the machines with an electric motor and battery pack. The result is a high-quality machine with a new CE mark, serial number and year of manufacture.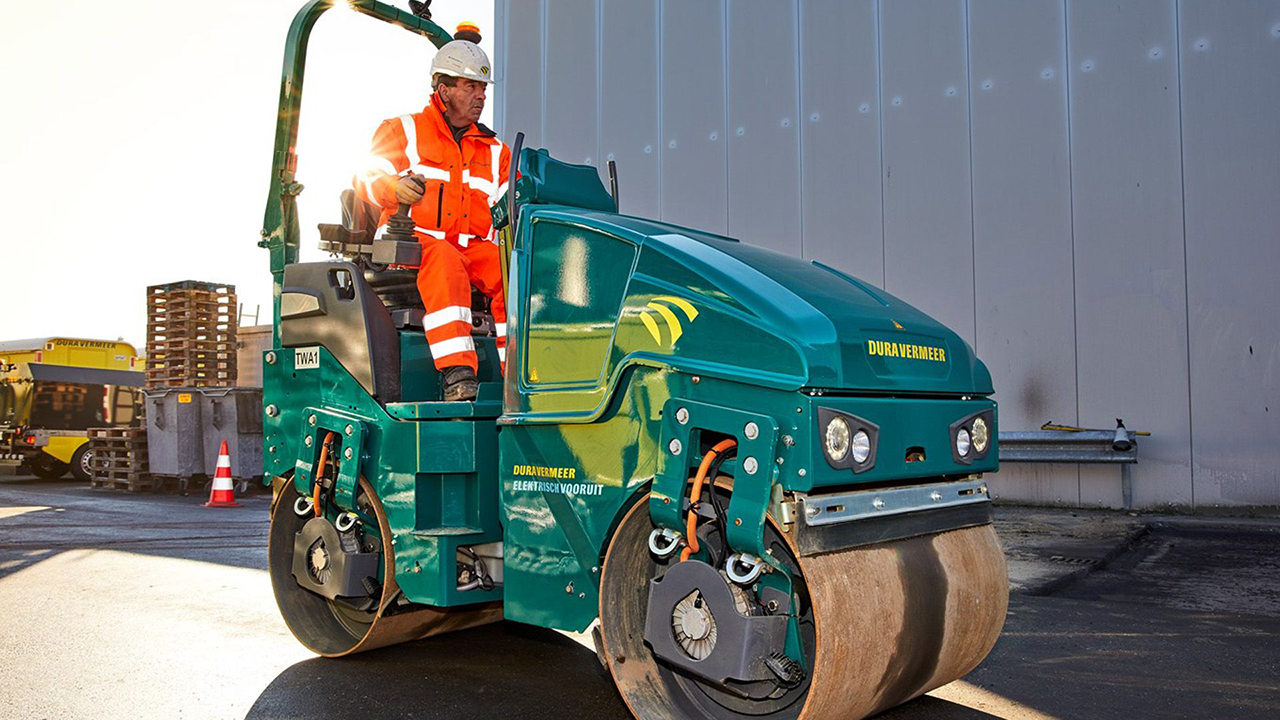 Machine conversion that runs like a train
Sales of converted asphalt processing machines are booming, says Sleijffers: "We have a huge order portfolio. We have currently sold about 30 machines, of which we have actually converted about 20 already."
This includes a wide variety of types and sizes of machines. In January 2023, GRE came out with a great first: the first all-electric asphalt set with a roller, asphalt spreader and bitumen spraying truck.
Lots of assignments over the next five years
When it was founded, GRE's goal was to transform Geba's entire machine fleet and as much of its clients' equipment as possible within five years. Sleijffers: "Rijkswaterstaat wants completely emission-free construction sites in 2030, which will be difficult if you have to wait another five years for new electric machines. In the coming years, we will therefore have plenty of work to do to electrify existing equipment. What happens after that? We'll see. In any case, I can't see us going into new construction that soon."
'Zero emission, that's our drive'
GRE has a rock-solid business model up its sleeve, in which planet and people are just as important to the company as profit. 'Zero emission, that's our drive', is the company's unofficial slogan. GRE follows the cradle to cradle principle in its conversion processes: usable old components, parts and materials are reused as much as possible. GRE's (and Geba's) business operations are also designed to be as sustainable as possible.
Its circularity recently earned GRE the Startup Circle Award. Sleijffers: "The judges were flabbergasted about what is happening here in little Mook. It got us the necessary media attention and orders. Which means that we have plenty of work to do in the near future. Fortunately, the Motar platform and the excellent cooperation with ICT Group help us to keep up the speed.