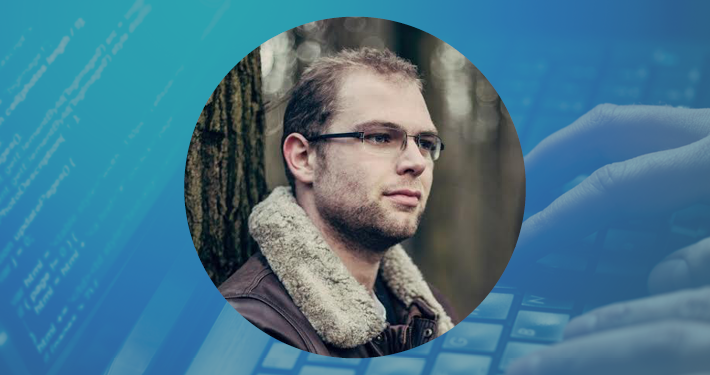 Story
Walter and Michiel's Challenge: facilitating 24/7 communication between all systems
Most container terminal operators in Rotterdam, Antwerp, and elsewhere are supported by innovative information technologies in managing their operational processes. This allows them to operate their terminals smarter and more efficiently while at the same time boosting their profits. ICT Group has been a valuable partner to businesses in this industry for many years.
Technical and Complex
Throughout the terminal, remote-operated cranes are lifting immensely heavy containers out of container ships as if they were made of cardboard. After completing their journey across water, through the air and onto the shore, these containers are unloaded by the crane on waiting freight trains or trucks and shipped to the hinterland. In the words of Michiel van der Meer, a Software Engineer at ICT Group: "The immense power and complexity involved in this work, along with the sophisticated technology used, is something that appeals to a lot of people. The fact that a crane can be operated and move around thanks to your work – the software you and your team have developed for the container terminal – is thrilling and a really fascinating thing to witness."
Entire Supply Chain
As a Software Engineer in ICT Group's Transport and Logistics Business Unit, you will be involved in linking administrative systems to technical and operational systems, orders to internal projects, and new technologies to existing software. Michiel: "We cover the entire supply chain in our work: from the first meeting with the client up to and including delivery. All the systems involved in this process must be equipped to communicate with each other 24/7 and must be safe and secure – we refer to that as 'mission-critical.' It means you face a number of complex challenges every day that you need to work out by using your wits. The challenge is that there's no solution available yet – so it's up to you to find one and implement it."
"You never stop learning new things in this business."
Latest Trends and Developments
Walter Spitters, Operations Manager in the Transport and Logistics Business Unit: "You need to be tough and assertive in this business and know how to get things done, by thinking creatively, suggesting alternative ideas if necessary, and being resourceful in other ways. You need to keep up-to-date with the latest trends and developments related to software, the Internet of Things, and Big Data. What opportunities do they provide, and how might you be able to use them? That's how you continue to develop and challenge yourself in our field."
Involved in the Process
Michiel divides his time between working at the company's head office in Barendrecht and making on-site visits to major projects in which the company is involved, including in the Maasvlakte 2 civil engineering project in Rotterdam and the Port of Antwerp. This might involve a meeting with the client or another stakeholder, which could be anyone from the crane manufacturer to the company that developed the administrative system.
"No day is ever the same, and what makes these often long-term, complex projects so exciting is that you're involved in the entire process from start to finish. This begins with your initial contact with the client and covers the preliminary design, the software development process, and, finally, the implementation. You actually get to see the fruit of your labor with your own eyes. You get to make things move, and not just anything either: these are pieces of massive, complex machinery like cranes, containers, and so on." Michiel falls silent for a second, and then, with a beaming smile: "It's pretty awesome, man."